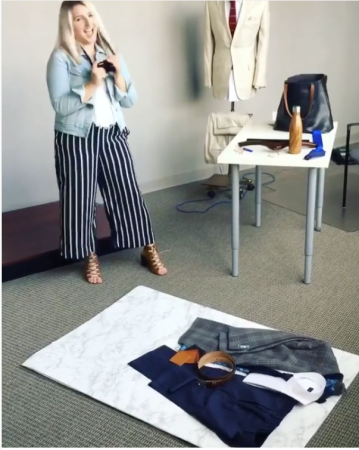 SBC is currently hiring for interns to work approximately 10 hours per week. Our ideal candidate has a background in marketing or other business degrees; an interest in fashion, creative fields, and entrepreneurship. In addition, we are seeking those who are organized, have an eye for detail, and who work as well independently as they do in a group setting. Our interns show creativity and confidence with using social media as a marketing tool. A background or interest in photography, as well as blog/writing experience is a plus.
The showroom is a dynamic environment, here no two days are quite the same. Some days our interns are styling displays, shooting photographs, and working on creating new social media content. Other day they are helping to assist with clients, orders, and office management.
Our internship boast a well-rounded and flexible experience that allows our interns to gain a valuable insight into the intricacies of the day-to-day of a small business.
For more information or to submit a resume, email Karie at: [email protected]