From velour jackets to double-breasted suits, these are the best dressed men of the 2018 Oscars.
Red carpets have been a place for celebrities to make a statement—and especially on one as important as the Oscars. Some stars opted to push the boundaries with colorful velour dinner jackets, while others kept it straightforward in tried-and-true tuxes. Here are the best looks this year.

---
Matthew McConaughey and Camila Alves
McConaughey kept with a classic, and added some interest with a red velvet bowtie.
---
Mahershala Ali
There's something about an all-black foundation to an outfit that makes anything (like a green jacket) look cool. Something about Mahershala Ali, too.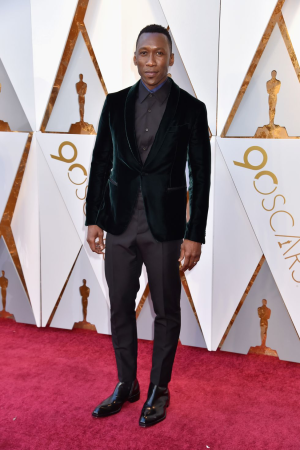 ---
Jimmy Kimmel
Host of the night Jimmy Kimmel keeping it sharp with some satin-lined lapels.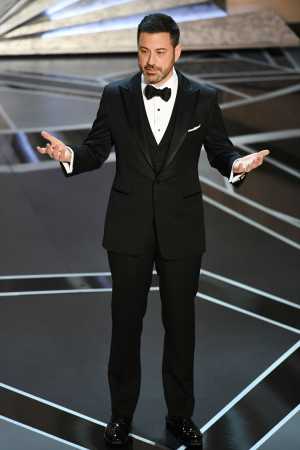 ---
Winston Duke
Winston Duke, proving accessories can make all the difference.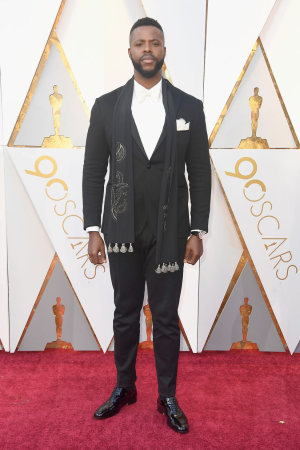 ---
Ansel Elgort and Violetta Komyshan
For a formal event, you can't go wrong with dark green— an easy alternative to black or navy.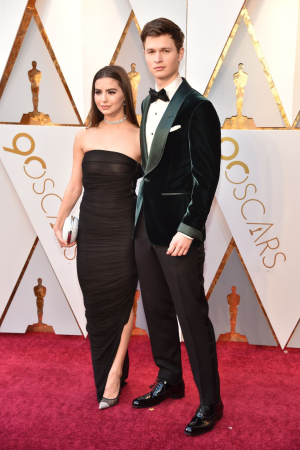 ---
Armie Hammer
The red carpet-approved version of Hammer's beloved Adidas tracksuit.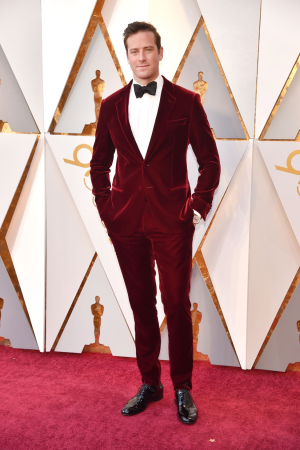 ---
Timothee Chalamet
If you're going to go all off-white, this is exactly how to do it. Those pants! Those shoes! That hair!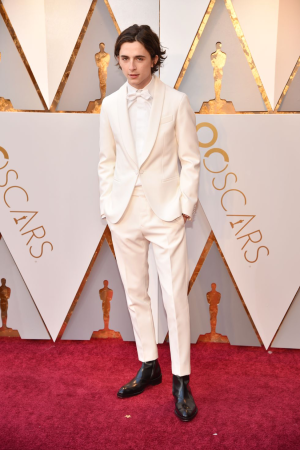 ---
Chadwick Boseman
An all-black look keeps any risks grounded. Chadwick Boseman played with silver detailing on his long-hem jacket and boots.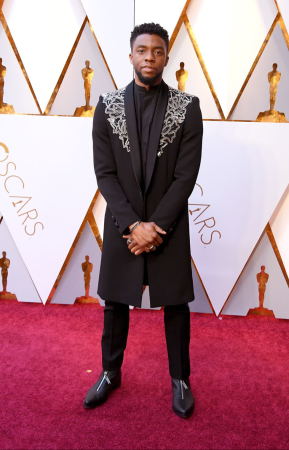 ---
Kumail Nanjiani and Emily V. Gordon
Kumail kept it easy in fitted black, and topped it off with understated loafers.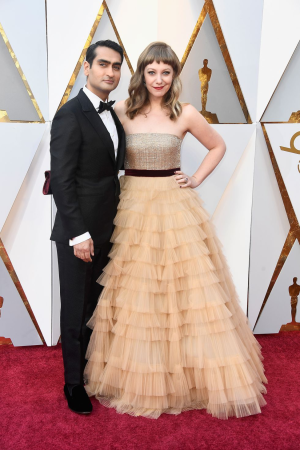 ---
Common
Common is an old reliable when it comes to well-done classics on the red carpet.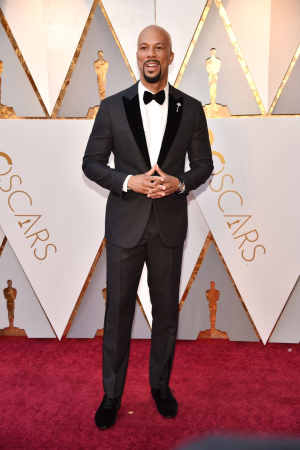 ---
Daniel Kaluuya
Daniel Kaluuya perfected the red carpet style risk with a perfectly tailored dinner jacket in an orange-y brown color. Claps all around.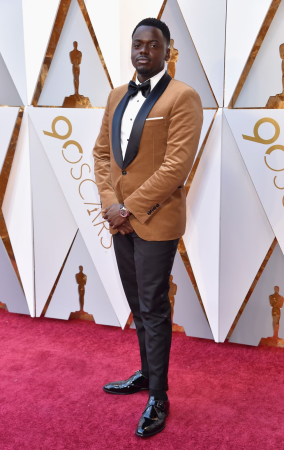 ---
Tom Holland
If there were ever an opportune time for a double breasted suit, it would be now.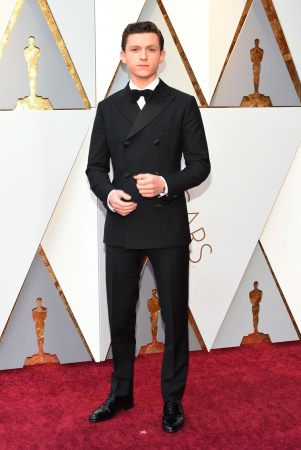 ---
Jordan Peele
Jordan Peele's slightly off white jacket strays the norm just a bit—but enough to keep it sharp.
---
Lakeith Stanfield
Lakeith Stanfield, looking as cool as ever.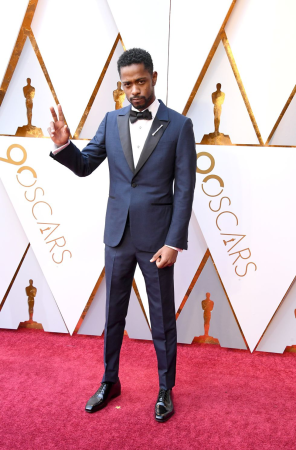 This article originally appeared on Esquire by Christine Flammia.