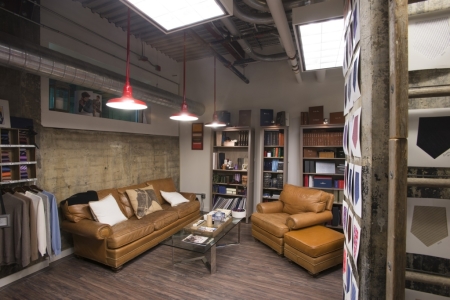 Our Shadyside showroom, the location of the Fragasso Financial Advisors commercial shoot.
Our custom clothiers aren't the only ones who thoroughly focus on details, and tailored experiences are important across any profession. That's why Fragasso Financial Advisors came to our Shadyside showroom when they wanted to film a commercial featuring the best custom-made suits money can buy. Indeed, when you look your best, you work your best, but that's not the only existing connection between Fragasso and our finely-made custom suits. See the full comparison in the commercial below, which demonstrates exactly how detail-oriented minds think alike.
http://vimeo.com/158087714
At Samuel Baron Clothiers showroom, we offer custom experiences for our clients, as paralleled by the work of Financial Advisors of Fragasso. It was a pleasure working together to showcase the manner in which hardworking businesses in two separate industries have much more in common than meets the eye.