Pittsburgh sports are celebrated far and wide, both within our city limits & across the world. As master clothiers, we are proud to provide our local Pittsburgh athletes with unparalleled sartorial experiences, from professional baseball players to football legends.
We certainly take pride in the process of crafting bespoke suits for such athletes, including Hines Ward since 2014. We have worked closely with Hines and his team to create suits and custom clothing to match his personal style, physical form, and other specifications. These specialized garments have been produced for several television appearances, such as sports broadcasting on NBC and CNN, as well as for his everyday use.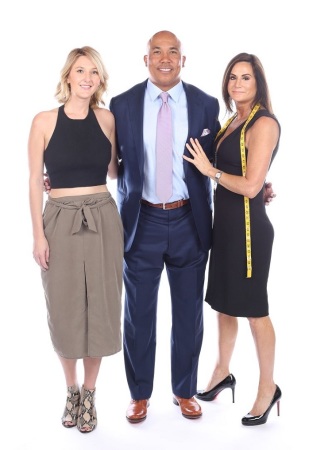 Karie Halahan, Hines Ward, and Amy Brourman



Check out our Hines Ward + SBC feature in WHIRL Magazine to learn more about the exciting details of this highly personalized custom clothing process.
The physical body type of each player is extremely unique. A very common problem among athletes is finding an off-the-rack suit that fits well without having to go through the long and tedious process of alterations. Professional athletes, as well as those with difficult-to-fit body types, can find can feel a sense of relief knowing that our Master Clothiers are professionals when it comes to fitting unique body types and athletic builds. In fact, we passionately specialize in creating comfortable, breathable garments that are pleasing to wear without sacrificing proper fit and style.
Also among our current and former custom clothing clients are Josh Harrison, Jordy Mercer, Jung Ho Kang and other Pittsburgh professional athletes.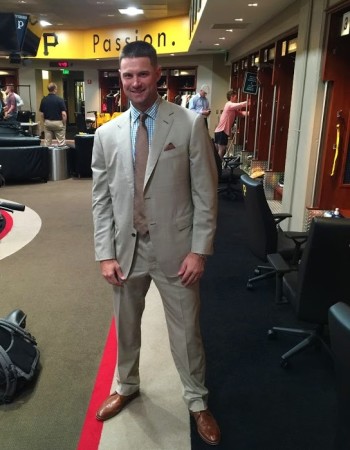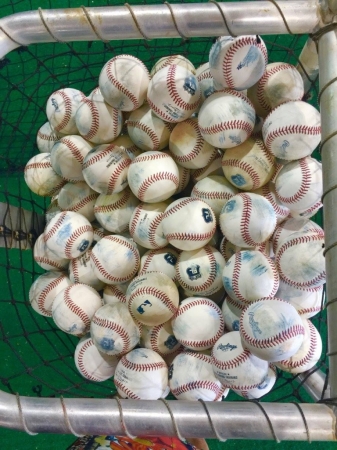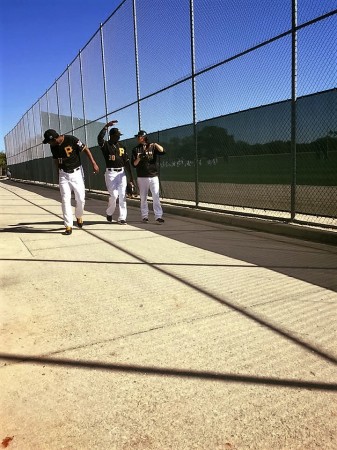 Baseball Spring Training is a particularly exciting time of year for us as we work closely with our Pittsburgh team to ensure the very best custom suit fittings!
It's always a pleasure to work with local Pittsburgh teams and individuals who truly appreciate our expertise and sartorial guidance. Want to dress like the pros? Contact us to schedule a custom clothing consultation.