Great style, sartorial precision, and customer service aren't the only things we care about at Samuel Baron Clothiers. We also devote ourselves to great causes in our Pittsburgh community and beyond.
This past year we have been involved in countless events Pittsburgh Earth Day: Steel to Sustainable 2016, to the Pittsburgh Global Connection's 50 Shades of Pink Runway Couture event to benefit the Jubilee Soup Kitchen, to many other valuable events benefiting our community.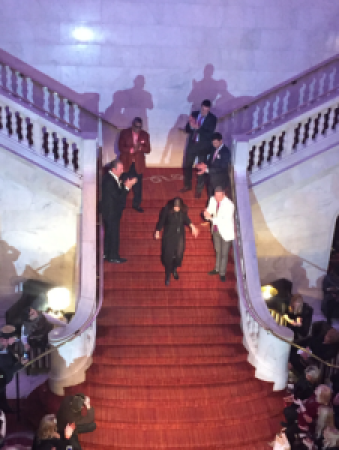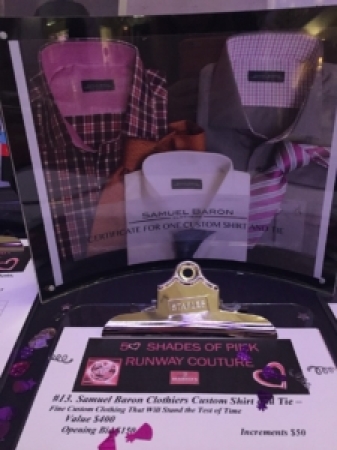 Samuel Baron Clothiers Owner & Founder Amy Baron Brourman walking the 50 Shades of Pink Red Carpet at the Renaissance Pittsburgh hotel after an incredible fashion show benefiting Jubilee Kitchen in Pittsburgh, Pennsylvania.
We also proudly sponsored TEDxPittsburgh's Activate: Ideas in Motion at Soldiers & Sailors Memorial Hall this past May, as well as The Friendship Circle of Pittsburgh's 'Friends All Around' event
which is dedicated to helping children and young adults with special needs to become socially integrated into the broader community. This September we were proud to show our support as a part of the host committee of Amachi Pittsburgh's Amachi Hachi Pachi silent disco.
On May 22nd, TEDxPittsburgh showcased the ideas and individuals that are redefining the Steel City by creating solutions to overcome challenges. We sponsored the event because this city's innovations, and entrepreneurs are what make it great, and these truly are 'ideas worth spreading.'
Amachi Hachi Pachi silent disco honors children who no longer suffer in silence due to cycles of poverty, crime and incarceration in their communities.
With each new year, we pride ourselves in our civic involvement and our participation in community-driven ventures. To see what else we're up to in 2016, follow us on Facebook at Samuel Baron Clothiers, Twitter @_samuelbaron_, and Instagram @samuelbaronclothiers. We have some exciting collaborations in the making that we don't want you to miss!