Samuel Baron Clothiers Fabric Profile: Scabal
Scabal is one of the most prestigious custom fabric mills operating out of Savile Row, London. Although officially founded by Otto Hertz in 1938, this family-owned company has been weaving the finest English cloth since as early as 1539. In order to maintain quality at the highest standards, Scabal manufactures each and every product in-house, never outsourcing, while upholding a respect for the environment, customers, and employees. Such upstanding company practices are particularly admired here at Samuel Baron Clothiers.
While consistently enhancing its made-to-measure suits, Scabal provides a timeless and classic feel with modern touches and superb accessories to accompany each custom look. They also offer sartorial options to completely personalize each garment's collar style, cuff style, button color, threads, lining, and pattern. With over 5,000 different high-quality fabrics, the choice is yours.
Interesting facts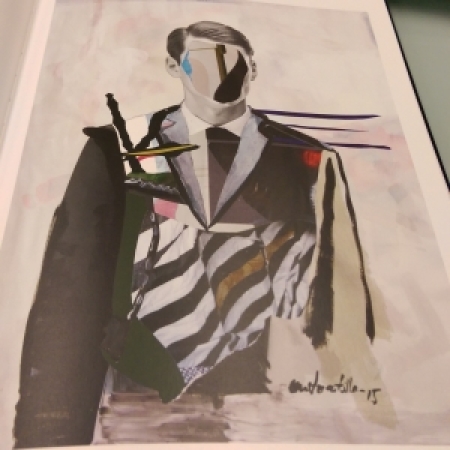 Scabal uses Australian Merino sheep to provide the best quality
wool for their customers
In 1974, Scabal was the first company to break the Super 100's barrier. Super 100's refers to the thinness of the individual fibers; the higher the number, the finer the fiber
Scabal and Salvador Dali collaborated on a series of paintings depicting menswear
Summer Highlights
Pure Linen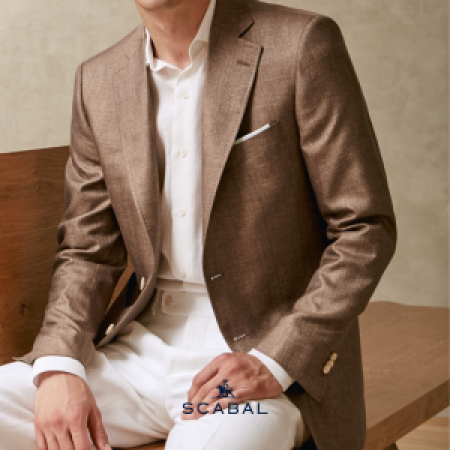 This collection is known for being cool and comfortable, weighing 7 oz. and 9 oz. The first few fabrics in this collection are made from delavé linen, which provides a chic aged look. The rest of the collection is made from Irish linen, which comes in several different shades. One of the best qualities of linen is its strength due to the long length of the fibers.
Capri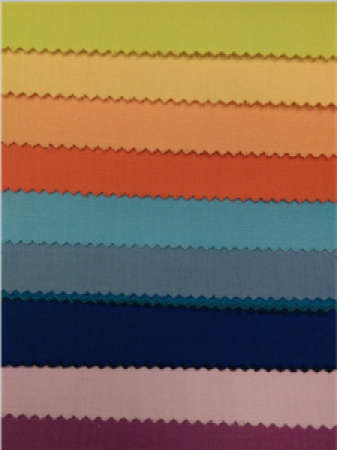 This light and vibrant fabric collection is a perfect fit for summer blazers and trousers. With a variety of striking brights and attractive neutrals, the Capri collection offers color options for everyone. This unique collection also gives you the opportunity to make a confident statement by providing daring colors such as lime, bright orange, light blue, or lilac.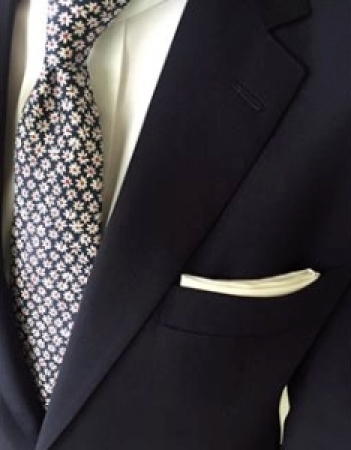 New Deluxe

New Deluxe consists of Super 100's fabric and comes in a variety of classic plains. The fabric in this collection is extremely comfortable and easily maintained. Additionally, because of its versatility, it is a great choice for a unique array of suits, blazers, and trousers.
Colibri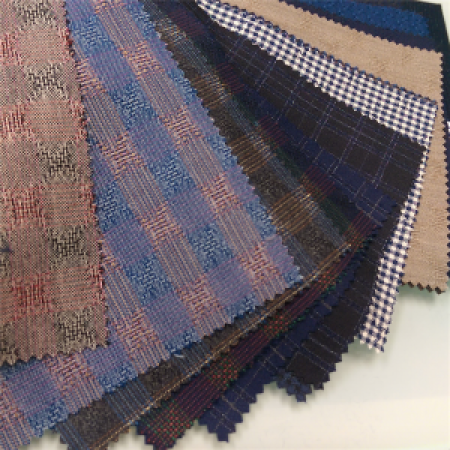 The good vibes from the Colibri collection will bring any suit to life. This collection contains 18 fabrics in a variety of colors, weaves, and patterns. The most common patterns in this collection are gun club checks, jacquard patterns and checks. Colibri is perfect for the informal connoisseur and fashion forward man who wants to experiment with style.
At Samuel Baron Clothiers we pride ourselves in working with world-class fabric producers in order to provide our clients with the very best luxury garments.