Our business trip to New York City this year was nothing short of exciting. From the MRket Show and the Custom Tailors and Designers Association forum, to the crazy winter snowstorm and subsequent
travel ban
, to connecting with countless talented designers along the way, our trip was an experience to remember.
We arrived in New York City on a snowy Friday, January 22nd and stayed until the following Tuesday. The goal of the trip was to preview upcoming Spring 2016 men's lines and to select styles and garments to carry in our showroom. However, during this short trip, we were pummeled by the second largest snowstorm in the city's history
!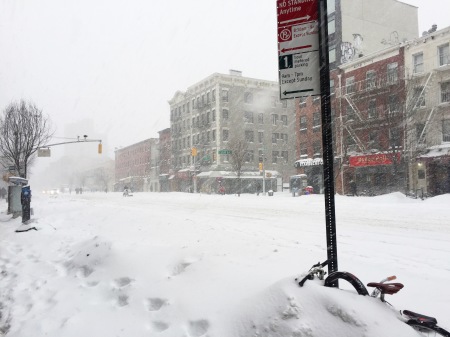 Nevertheless, the show must go on, and it did. From Saturday through Monday we had a great time networking with other designers in the industry while browsing the fashions at the CTDA show. For this showcase, our suit-maker created some fabulous sample pieces to model Samuel Baron's upcoming Spring line.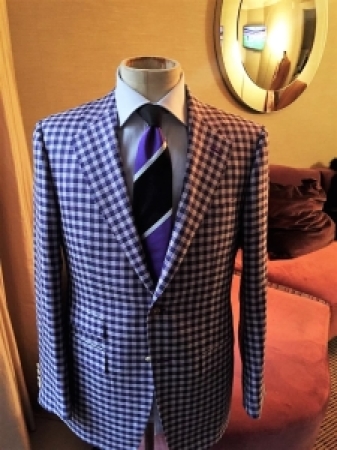 SBC Sample Piece Featuring a Stylish Checkered Jacket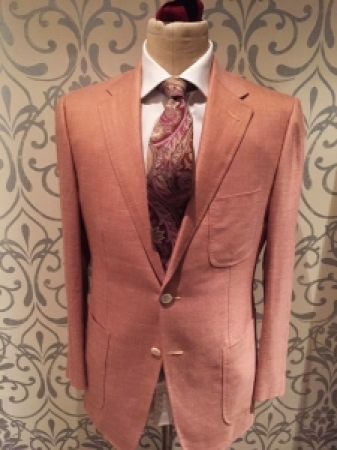 SBC Sample Piece with a Fresh Salmon Hue
Throughout the show, each vendor similarly displayed their collections and sample pieces in separate hotel suites, and we moved from door-to-door, scoping out and purchasing many items from new Spring 2016 lines and general collections. With a common passion for luxury garments (and shared libations!), an otherwise frigid and bitter winter weekend was transformed into a warming and welcoming occasion as we connected with other industry professionals.
From this valuable, hands-on experience at the CTDA forum, we were able to pick out some exceptionally stylish ties and other handsome garments, all of which be in stock in our showroom this coming Spring/Summer!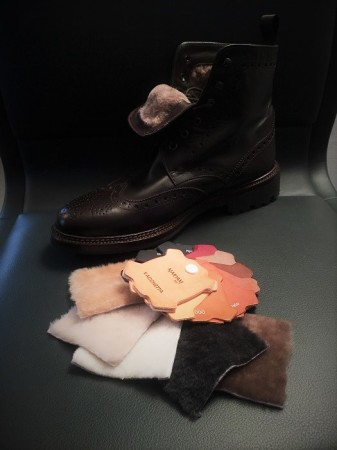 Barollo Italy at the CTDA Forum
From Sunday through Tuesday, we also enjoyed ourselves at the MRket show in Javits Center. Here each vendor displayed their collections in separate exhibits throughout this massive convention.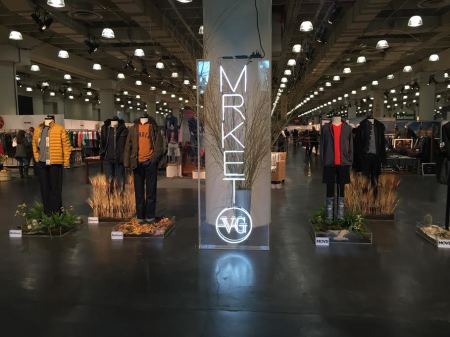 At MRket we also enjoyed viewing many noteworthy Spring 2016 lines and making on-site purchases for use in our own menswear line.
We were especially impressed by
Italo Ferretti's
 tie collection, as well as the astonishing hand-done details on
Jose Real's
line of shoes; we hope to incorporate both into our brand!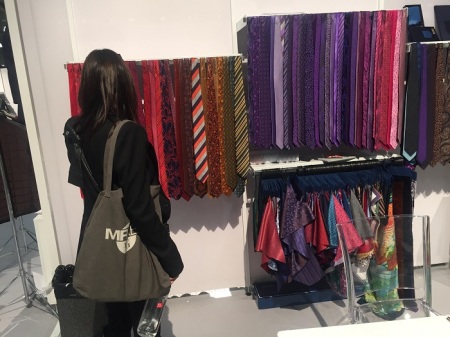 Browsing Italo Ferretti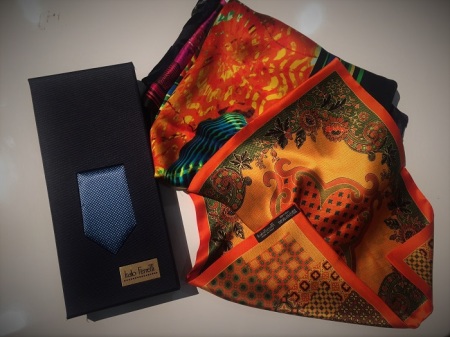 Italo Ferretti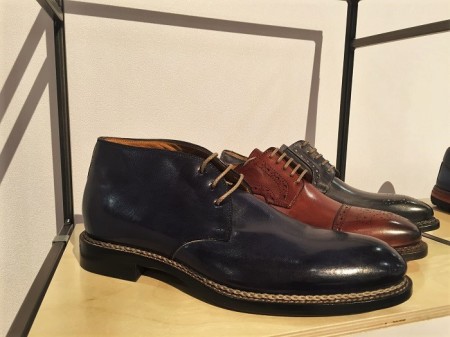 Jose Real
All of these Spring previews gave us a great understanding of the trends that will soon dominate the worldwide men's fashion market. These exciting trends include, but are not limited to, the
 frequent use of bold, geometric patterns, and the explosive popularity of various shades of green.
It goes without saying that remaining up-to-date with current fashions is of extreme importance to all of us at Samuel Baron Clothiers, and it's
always great to be able to use a business-oriented trip as an excuse to travel-- despite the inclement weather!