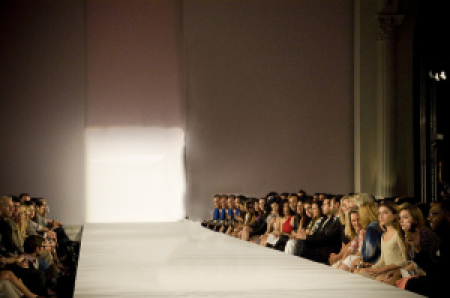 On July 13, the CFDA (Council of Fashion Designers of America) launched a one-of-a-kind event in New York City - the first men's fashion show in America in over 16 years. Robin Givhan from the Washington Post declared: "This week has underscored the reality that there are a host of young menswear brands that have a strong point of view, a wellspring of creative energy and a desire to build real businesses, not just vanity ones."
After four days and fifty shows and presentations forecasting the key looks for SS16 there are a number of highlights to take into consideration over the next twelve months. But which of the newest looks from American designers can you hope to wear to the office? Here's our take on the latest trends for spring 2016.
Bold Textures
If exciting pops of color don't blend well with your personal style, there are opportunities to add a little intrigue to your ensemble by incorporating texture. Explore the versatility of statement textures like suede, linen, or puckered seersucker in neutrals. Pair with smooth, flat surfaces to avoid competing textures.
Blue and White
Though at times it can seem difficult to incorporate the season's key colors into your wardrobe, throughout spring 2016 you can leave such troubles far behind. With natural blue and white hues making their appearance, you can enjoy all the versatility of a neutral hue, and avoid the complications of bolder color choices.
Explore New Patterns
If you've grown tired of nautical stripes and checks, spring 2016 offers the opportunity to explore new patterns. Experiment with bold geometric shapes inspired by architecture and art. These commanding designs will dominate a look, so be sure to pair them with solids or neutrals that won't compete to let them shine.
Love Your Accessories
At Samuel Baron Clothiers we believe that details of a look are what create the look, and that sentiment was a common theme during New York Fashion Week: Men's. If you need glasses to correct your vision, or your boardroom attire commands that you carry a briefcase, use those opportunities to make a statement and accentuate your suit. Remember: a classic suit is only made better by carefully selected details and accessories.
It's never too early to begin planning your look. Which of these trends will you incorporate into your wardrobe in the coming year? For inspiration on how to incorporate the dominating trends for SS16 and explore a selection of photos of New York Fashion Week: Men's, visit this article from Fortune.