When out and about this chilly season, a heavy winter coat is a must to protect yourself from the cold wind and snow. In addition to the right coat, a scarf provides the perfect defense against the elements. It also adds the proper finishing touch to keep you looking dapper walking through the snowy streets of Pittsburgh.
The most stylish ways to tie your scarf can also provide the best protection against these low temperatures and the dreaded single digits on the thermometer. We chose our three favorite easy and classy ways to tie a scarf in order to keep you bundled up and looking great this frosty season.


The Knot


This classic look is extremely neat and simple. First, fold the scarf in half length-wise and hang it around your neck. Next, take the loop you created from the fold and pull the other end through the loop. Finally, pull the non-loop end to tighten the scarf to your desired comfort. Feel free to tuck the end of the scarf into your overcoat to keep the cold from sneaking in.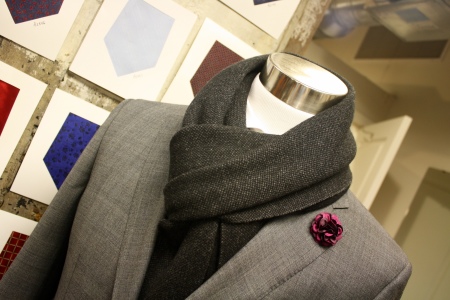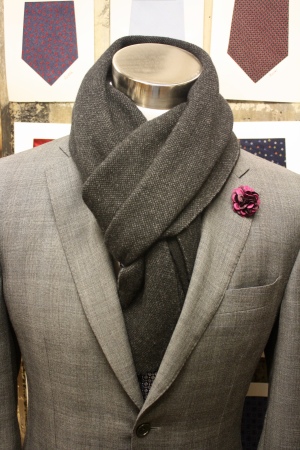 The "Circle Scarf"


This look is more casual and laid-back, but extremely easy to do. First, take one end of the scarf and keep it close to your neck. Next, take the remaining scarf and continuously wrap it around your neck until it is as short as the opposite end. Finally, tuck both short ends into the wrapped scarf and adjust for the desired volume. This will give you the look of a circle scarf without needing to buy one!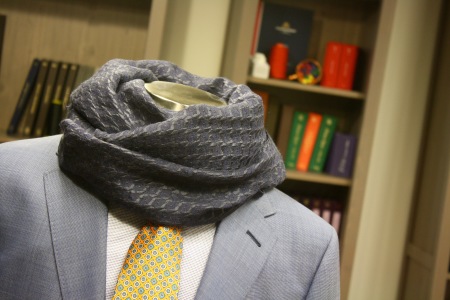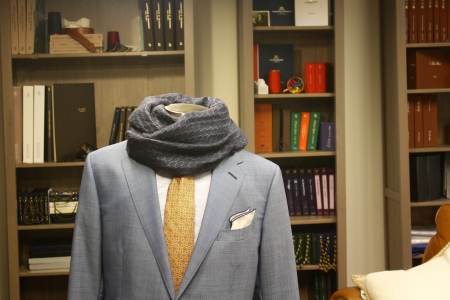 The Poet


This may be the simplest of the three options. First, lay the scarf around your neck so that one end is longer than the other. Next, grabbing the longer of the two ends, pull the scarf over your adjacent shoulder. For another easy look, you can continue to wrap the long end so that it fully wraps behind your head and back around the other side. Then, just adjust the two hanging ends so that they align in front. You can also do this before putting on your overcoat in order to best bundle up.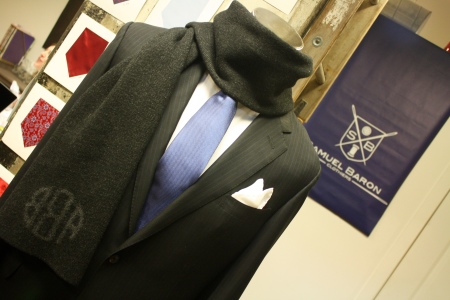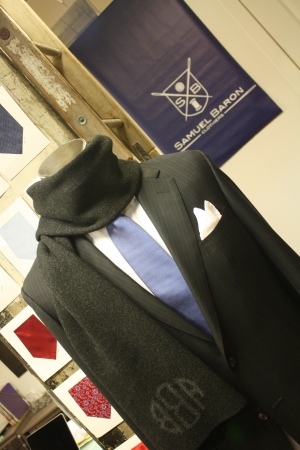 Now that you know how best to tie a scarf, be sure to check out our showroom in Shadyside to pick up one of our beautiful cashmere and wool-blended scarves!