As autumn takes hold, our wardrobes are adjusting for the cooler temperatures and this season's latest collections. 2016 has been a whirlwind of a year for us, so we know very well that once fall is here the holiday season is also right around the corner! That means it's time to start doing some planning in terms of gift-buying and your holiday party attire.

Whether you're looking to 'wow' your loved one this holiday season or find the perfect outfit for your holiday gathering, our master clothiers are here to help see you through it. Our custom suits take an average of 4-6 weeks to create, so it is definitely wise to think ahead for your holiday party attire and schedule a consultation with us today. We create garments that will not only make a statement at your holiday gathering, but that can also be utilized for special occasions for years to come.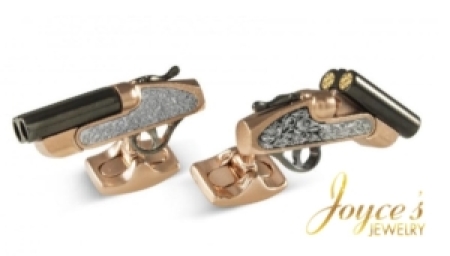 Here's a unique cuff link version of that Red Ryder BB Gun they wanted for Christmas...
We assist clients in planning the exact patterns, colors, fabrics, and styles of every aspect of their outfits. Among the personalized merchandise we offer are beautiful suits & tuxedos, overcoats to keep you toasty, statement bow ties complete with customized details, and cuff links curated by our jewelry partners at Joyce's Jewelry. Joyce's has several style of breathtaking cuff links in stock and they also customize orders.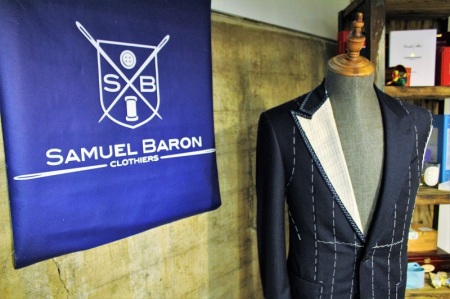 Take your gift-buying to an impressive new level with the gift of a custom suit, whether you purchase an SBC gift certificate or plan your loved one a full day out complimented by an all-inclusive custom clothing consultation with us. When it comes to gift-buying, the stylish possibilities are endless.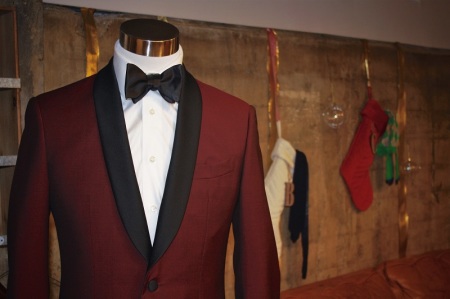 This deep wine-colored tuxedo is classy, breathtaking, & perfect for a holiday party.
Want to learn more about the details of your SBC holiday experience? Stop by our Shadyside showroom for a consultation, or schedule a custom clothing visit to your home. It's not too much longer before we'll be saying #HappyHolidays to you!