It's no secret that we specialize in creating custom looks for any occasion, whether formal, informal, business, or special occasions. With Father's Day right around the corner, we also want to remind you that we also offer sartorial options for every type of dad! From
The Classic
to
The Businessman
, to
The Beach Lover
to
The Outdoorsman
, Samuel Baron Clothiers will provide you with the perfect gift to fit your Father's unique personality and preferred style.
The Classic
Dads with classic taste might like something like our cotton or cashmere pullover sweaters for those chilly mornings on the golf course in the late spring or early fall. Or, he might opt for a beautiful, high-quality oxford or Italian leather shoe to go with tried-and-true trousers, tailored from the finest of fabrics.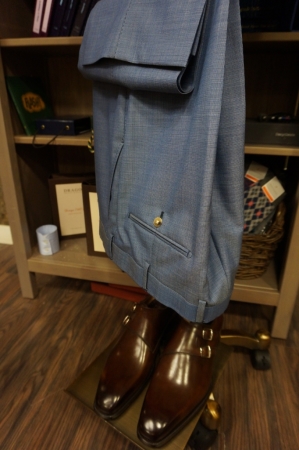 The Outdoorsman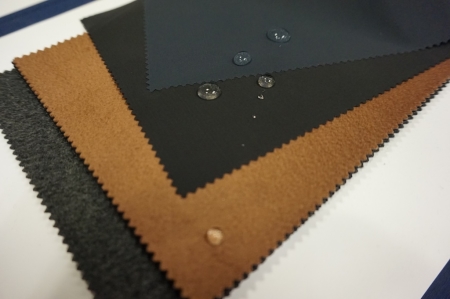 Loro Piana Storm System Rain & Wind Protection
If your dad is a fisherman, hunter, hiker, a fan of the outdoors in general, or even if he's particularly accident prone and likely to stain his shirts, we offer a Loro Piana Storm System Rain & Wind Protection fabric. This state-of-the-art fabric utilizes advanced hydrophilic technology and is foolproof in standing up against the harshest of elements and stains. It is also water & wind repellent, making for perfectly resilient garments for active individuals while still allowing for a breathable experience. Pair this with our selection of flannel shirts and lifetime guaranteed Dave K umbrellas and dad is ready to hit the trail to adventure!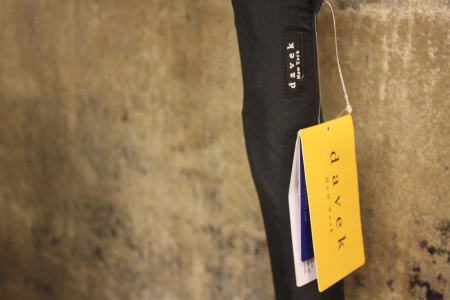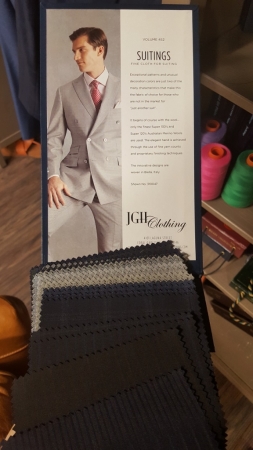 The Businessman
For the father who likes to get down to business, we work with him to create the perfect custom suit for both his day-to-day meetings and important conferences. The Businessman prefers to dedicate himself to his work and have complete control, so he can choose from our huge selection of fabric swatches and we'll discuss the exact business impact he wishes to make.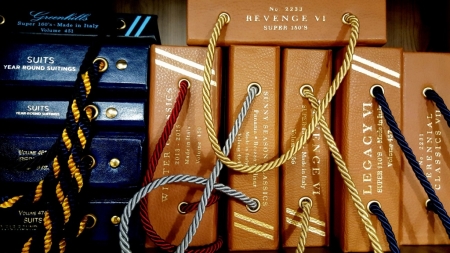 The Prep
For the father who is still an avid supporter of his college fraternity, the one who is forever ambitious and full of youthful energy reminiscent of his prep school days. He loves his bow ties and his style is always fun, refined, and in season.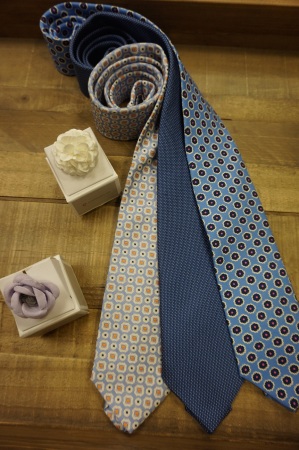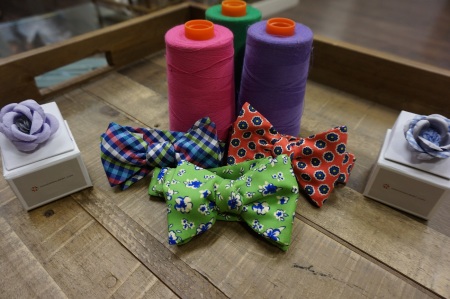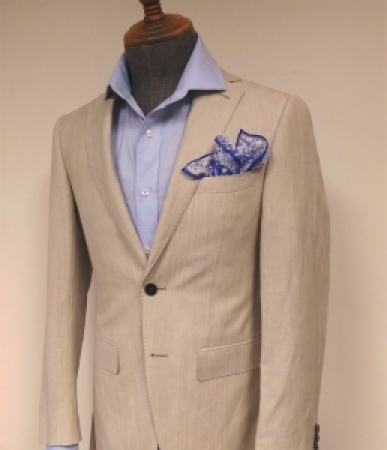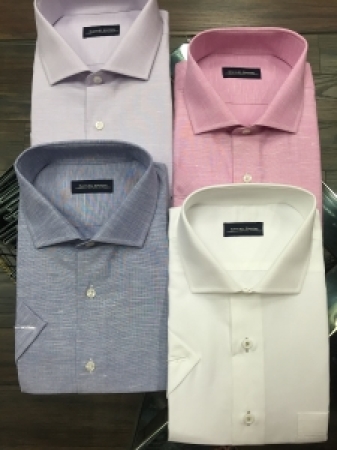 The Beach Lover
The Beach Lover lives in linen shirts and suit jackets as well as lightweight shorts or pants. He dreams for beach life all winter long and his attire often reflects the weather he
wishes
it was as opposed to what it
actually
is (Similar: the Underdressed But Cool Dad).
The Fashionisto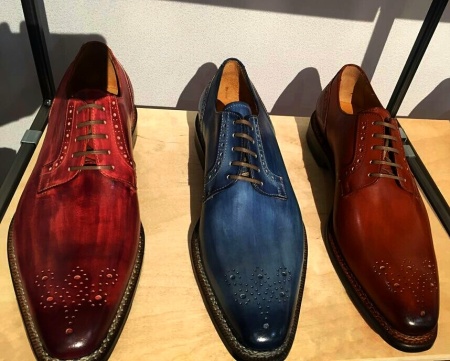 Hand-Made Jose Real Shoes
This dad really knows what he is doing in the style department and he is not afraid to take risks. He admires highly detailed items, like hand-painted shoes and integrating multiple patterns into an outfit in the most tasteful way possible. He's the dad with a bolder taste, so a sport coat in a unique pattern or a unique necktie + pocket square combo would prove just right.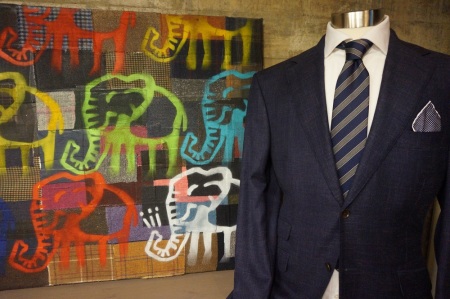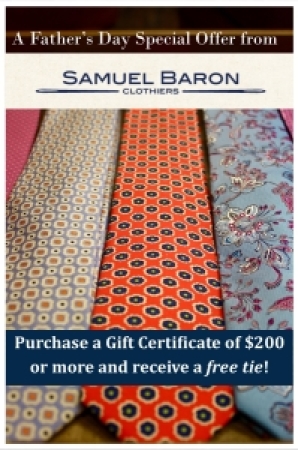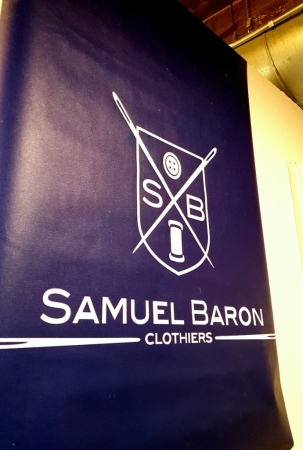 Shop SBC For Father's Day
Fathers are often known as notoriously difficult to shop for, but with Samuel Baron Clothiers, it's a breeze! Let us help you give your Father the gift of style this Father's Day, whether you schedule him a custom clothing consultation or purchase him a gift certificate, there are many ways you can use Samuel Baron Clothiers to show dad your love him this year, no matter what his style profile.
For a limited time, we are offering a special for Father's Day! Purchase a Gift Certificate of $200 or more and receive a free neck tie. This is the ultimate style pack and it makes Father's Day shopping virtually foolproof. Don't miss out!